About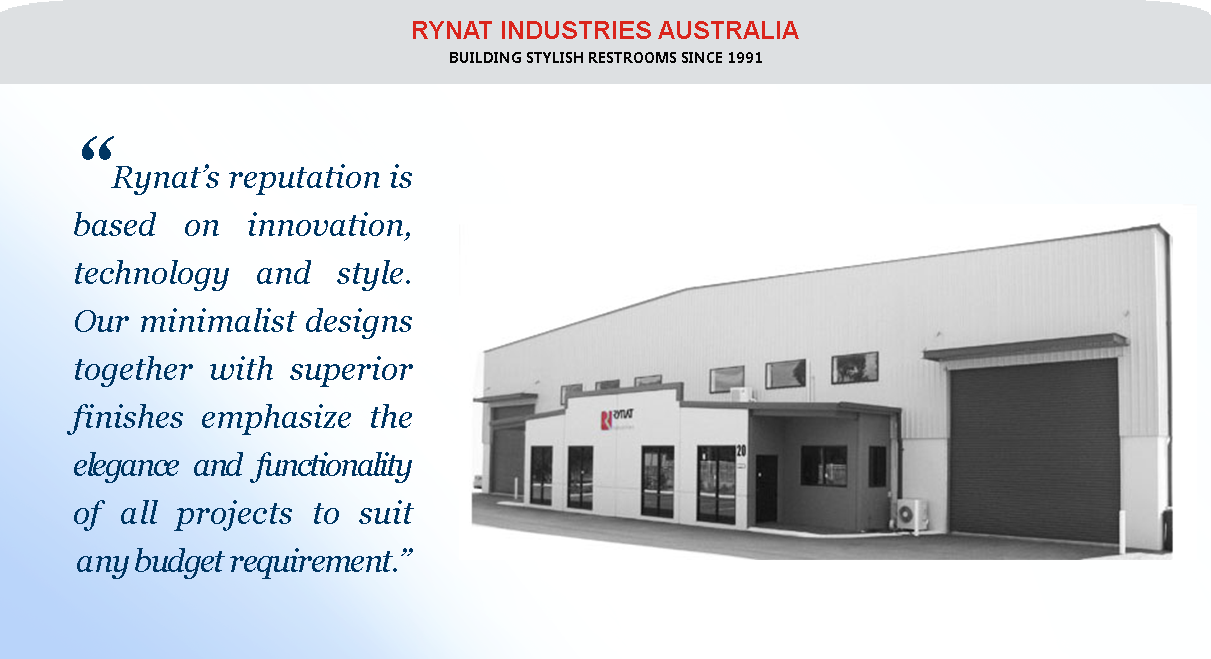 Rynat Industries Australia was founded in 1991. A locally owned and operated family business, situated in Welshpool, Western Australia. Rynat specialise in the design, manufacture and installation of commercial toilet and shower partitioning systems, lockers and bench seating.
Rynat's reputation is based on innovation, technology and style. Our minimalist designs together with superior finishes emphasize the elegance and functionality of all projects to suit any budget requirement.Our Partitioning Systems are manufactured from Solid Compact Laminate. These panels provide impact resistance, graffiti resistance, are fire retardant, have a hygienic surface and are completely waterproof. Together with new technology, Rynat have developed and patented their own aluminium adjustable style foot assembly to compliment their designer style hardware and aluminium extrusions. We associate this new style foot assembly with our Optima Series range of partitions.
We are proud to be associated with the world's leading brand of quality commercial stainless steel washroom accessories company, Bobrick Washroom Equipment. Our association spans more than 23 years.
Our friendly staff openly welcome visitors to their Welshpool showroom. Products on display include the "Optima Series Toilet and Shower Partitioning System", Bobrick's Koala Kare range of Baby Change Tables and "Bobrick's" Stainless Steel Toilet Hardware Accessories including Access Mobility products to suit Australian Stds AS1428.1.